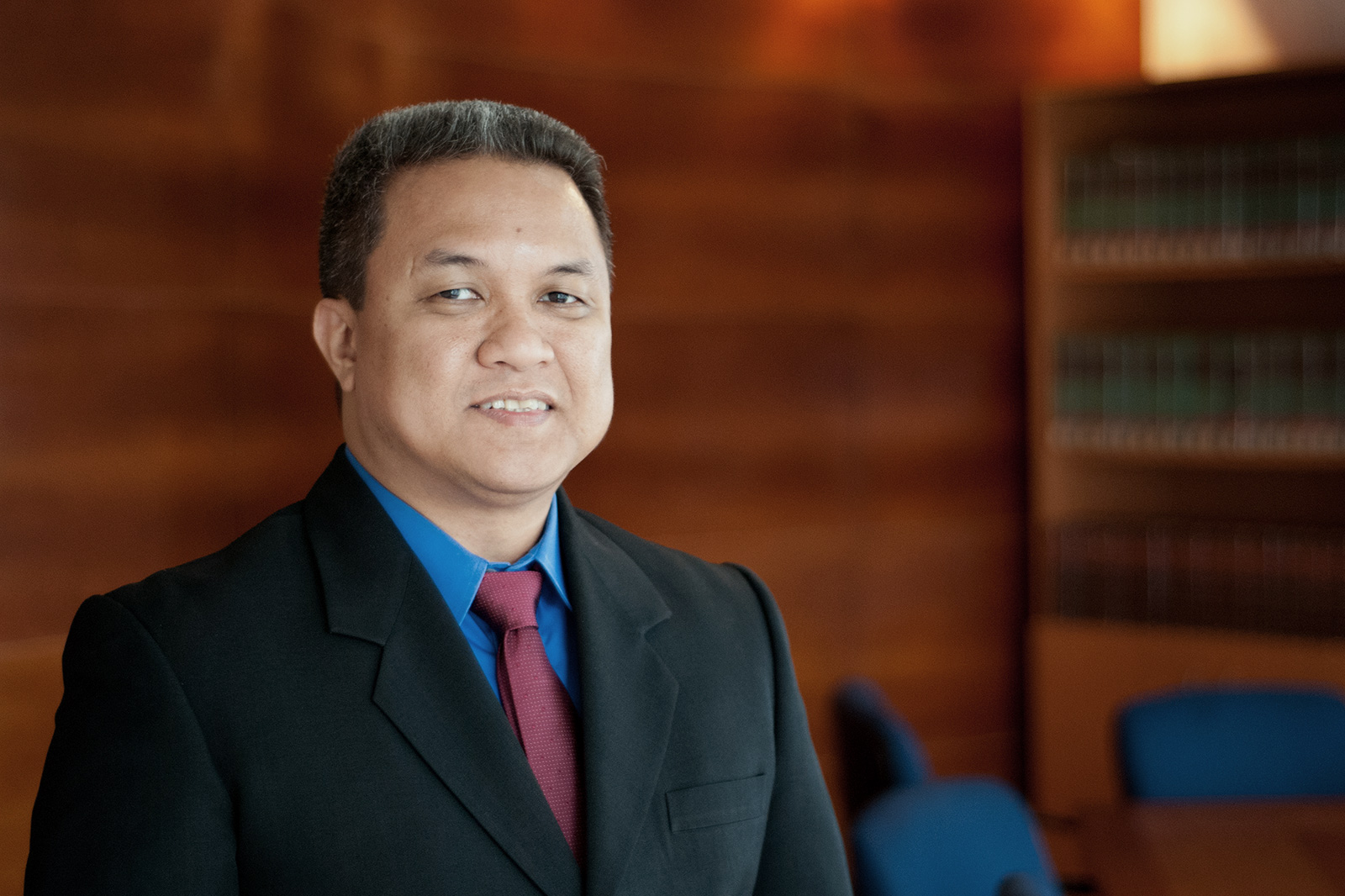 Atty. Randall C. Tabayoyong
Senior Partner
Randall C. Tabayoyong is the Firm's Name and Senior Partner. He is presently the Managing Partner of the Firm and heads the Firm's Litigation and Arbitration Department. He has extensive experience in litigaiton and arbitration, labor law and employment, election law, intellectual property, corporate law and immigration.
He obtained his degree in Political Science cum laude from the University of the Philippines in 1994, where he was also awarded as one of the Five Most Outstanding Students of the UP College of Social Sciences and Philosophy in 1993. He further obtained his law degree from the University of the Philippines College of Law in 1998, where he was a Bank of Tokyo Scholar and where he became a member of the Editorial Board of the Philippine Law Journal in 1997.
He is an accredited arbitrator of the Construction Industry Arbitration Commission, the arbitral tribunal which hears and resolves construction disputes, and is likewise an accredited arbitrator of the Office of Alternative Dispute Resolution. He is also a trained arbitrator and a trained arbitral secretary of the Philippine Dispute Resolution Center, Inc., which administers institutional arbitration in the Philippines, and a member of the Philippine Institute of Arbitrators, a learned institute for arbitrators. He has served as an arbitrator in an Arbitral Tribunal in both ad hoc and institutional commercial arbitration.
In addition, he is an active member of the Labor Policy and Industrial Reform Committee of the People Management Association of the Philippines (PMAP) since 2013, which regularly conducts roundtable discussions with PMAP members on various labor and employment law issues. He is similarly one of the facilitators on Labor Law for the Asian Institute of Human Resources, the training arm of PMAP since 2014, where he regularly gives lectures on various topics, such as overview on labor law and employment, collective bargaining, and employee discipline and grievance. He is presently the Executive Director for Operations and General Counsel of the Integrated Bar of the Philippines. Previous to this role, he was also the Executive Director for Planning of the IBP from 2017 to 2019 and the National Director for Bar Discipline of the IBP from 2019 to 2021.