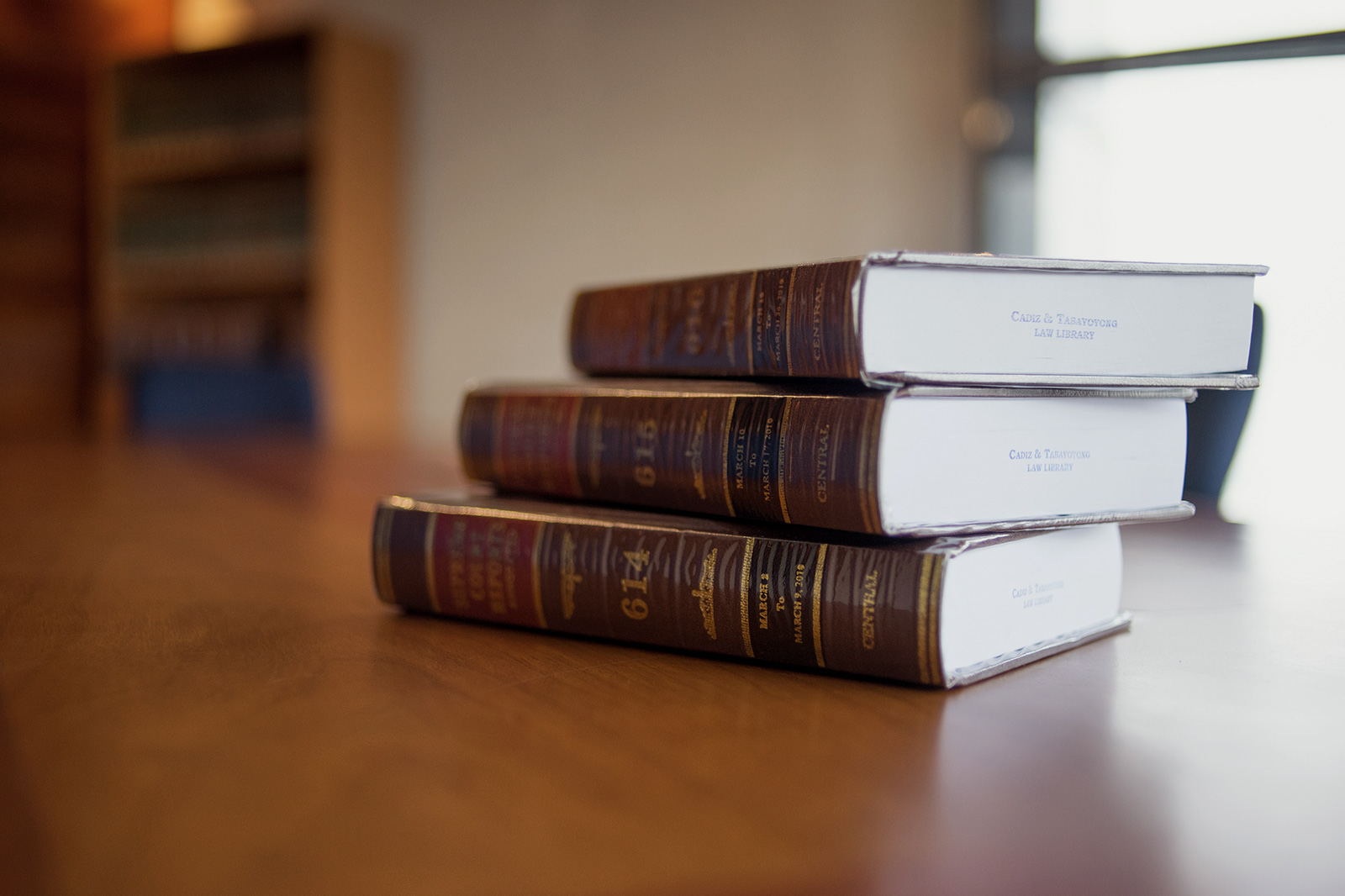 Litigation and Arbitration
Another practice of the Firm is in the area of court litigation before the Metropolitan/Municipal and Regional Trial Courts and appeals before the Court of Appeals and the Supreme Court. In some instances, lawyers of the Firm have appeared and participated in oral arguments before the Supreme Court. Most recently, some of the lawyers of the Firm, led by its Founding Partner, Atty. Cadiz, represented the IBP during the oral arguments on petitions against the Anti-Terror Act before the Supreme Court.
The Firm has likewise handled litigation before quasi-judicial bodies such as, among others, the Commission on Elections, the Tariff Commission, the Housing and Land Use Regulatory Board, the Department of Agrarian Reform Adjudication Board, and the National Water Resources Board. Litigation cases, which the Firm has handled and tried, include the following: contracts, debt recovery, torts, fraud committed by employees, criminal law, either as private prosecutor or defense counsel, intra-corporate controversies, corporate rehabilitation, land registration, ejectment, family law, estate proceedings, anti-dumping, pre-election and post election controversies, and public interest cases.
The Firm is likewise involved in private dispute resolution and, more particularly, in arbitration and other alternative dispute resolutions. It has prosecuted construction disputes before the Construction Industry Arbitration Commission while its lawyers are active members of the Philippine Institute of Arbitrators and the Philippine Dispute Resolution Center, Inc.
The broad range of issues and disputes to which the Firm has been exposed in its litigation and arbitration has allowed it to effectively address its clients' day to day concerns and, in most cases, help them veer away from possible disputes or cases in their respective transactions.