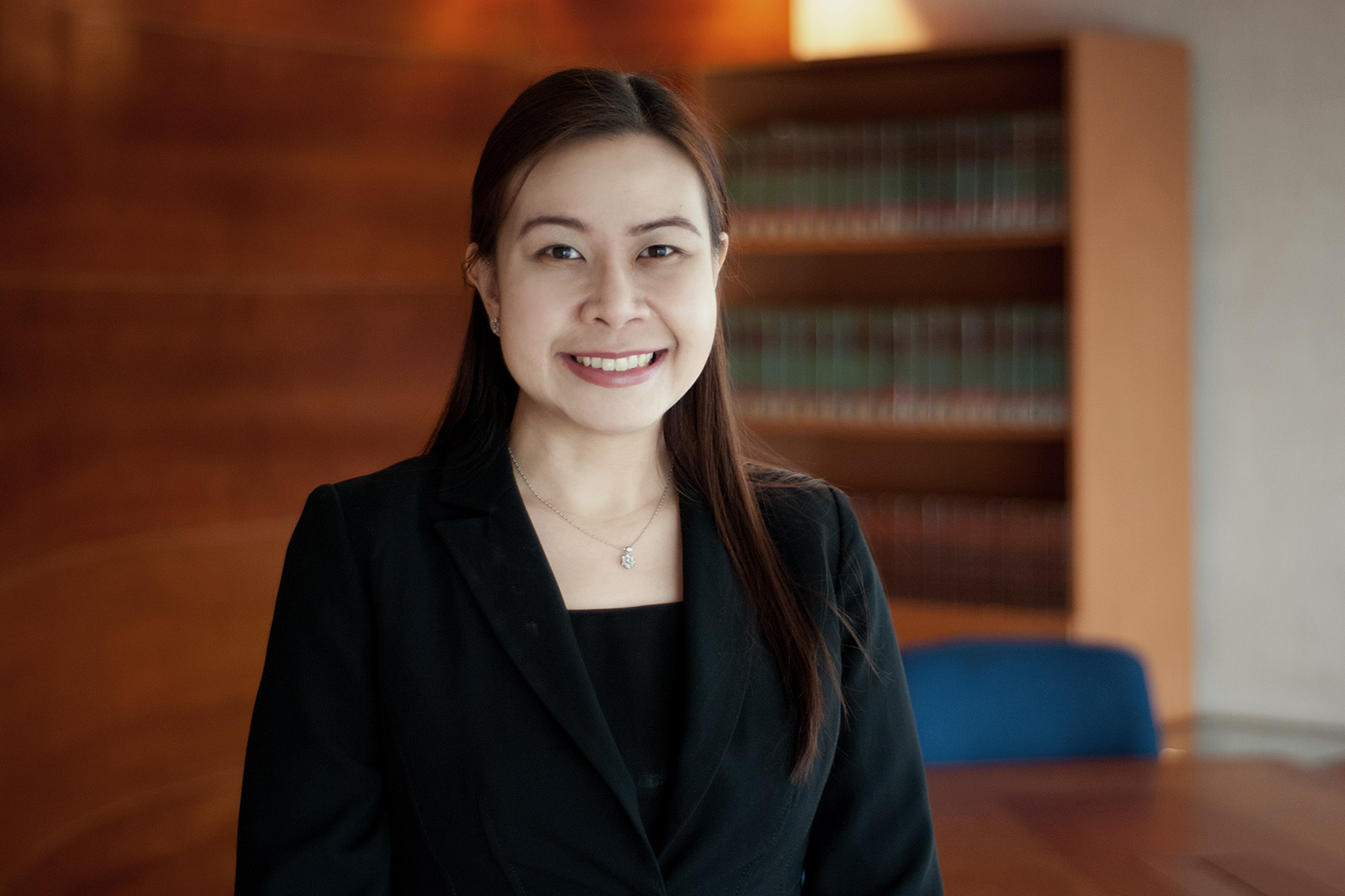 Atty. Frances Liaa C. Mendiola-Hilado
Junior Partner
Ms. Frances Liaa C. Mendiola-Hilado is a Partner in the Firm. She heads the Firm's Corporate, Intellectual Property and Immigration Departments, where she regularly assists clients in setting up and managing their business operations in the Philippines, in complying with the corporate requirements of the Securities and Exchange Commission and the Bureau of Internal Revenue, in registering their patents and/or trademarks and in prosecuting patent/trademark infringements, and in securing the clients' visa requirements. She is likewise a partner at the Firm's Litigation and Arbitration Department, where she handles civil and commercial litigation, criminal litigation, either as private prosecutor or defense counsel, and arbitration. She sits either as a director or as corporate secretary in foreign-owned companies. She is also an accredited immigration lawyer at the Bureau of Immigration.
She obtained her Business Administration Degree from the University of the Philippines in 2000, where she was a University Scholar. She obtained her law degree from the University of the Philippines College of Law in 2005 and was admitted into the Philippine Bar in 2006.
She joined the Firm as an associate in 2006 and became its senior associate in 2009. She was admitted into the partnership in August 2010. While studying law, she worked as an intern at the International Justice Mission in 2003.
Ms. Mendiola-Hilado is a member of various professional organizations such as the Intellectual Property Association of the Philippines (IPAP), University of the Philippines Law Alumni Association (UPLAA), and University of the Philippines Women's Lawyer's Circle (UP WILOCI).